New rule: incandescent bulbs banned across U.S., effective this week
According to an Aug. 2 report by FOX News, The Biden administration began a nationwide ban on a
variety of commonly used light bulbs on Aug. 1 as part of its aggressive energy efficiency agenda.

Under U.S. Department of Energy (DOE) regulations, manufacturers and retailers will be prohibited from selling incandescent and similar halogen bulbs,
which make up a large share of the current light bulb supply.
Instead, manufacturers and retailers will be required to sell LED bulb replacements or face hefty federal fines.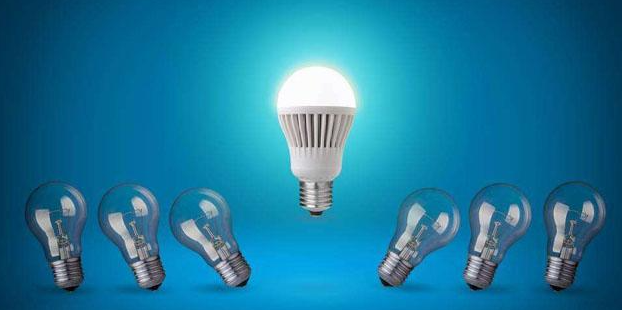 "President Biden promotes the liberal fantasy through his federal agencies," said Republican Rep. Andy Barr of Kentucky.
"The Department of Energy should be focused on America's energy independence, not what light bulbs you can or can't buy for your home or business."
In April 2022, a few months after the rulemaking was first proposed, the U.S. Department of Energy finalized regulations banning certain energy-inefficient light bulbs.
The U.S. DOE announced that the rules are expected to save consumers approximately $3 billion annually on their electricity bills and reduce carbon emissions by 222 million tons over the next 30 years.
The U.S. Department of Energy has been warning retailers about enforcing the light bulb ban for the past several months to ensure industry-wide compliance.
U.S. Energy Secretary Jennifer Granholm said last year, "
The lighting industry has already begun to adopt more energy-efficient products, and this measure will accelerate the process of delivering the best products to
American consumers and pave the way for a better, brighter future."
According to the latest results from the Residential Energy Consumption Survey,
while U.S. households have increasingly switched to LED bulbs since 2015, fewer than half report using LEDs primarily or exclusively.
Overall, 47 percent primarily or exclusively use LEDs, 15 percent primarily use incandescent or halogen lamps,
12 percent primarily or exclusively use compact fluorescent lamps (CFLs), and an additional 26 percent have no predominant bulb type,
according to the federal data. Last December, the U.S. Department of Energy introduced a separate rule banning CFL bulbs, paving the way for LEDs to be the only legally purchased bulbs.
According to survey data, LEDs are more popular in higher-income households, meaning the energy regulations will particularly affect lower-income Americans.
Fifty-four percent of households earning more than $100,000 a year use LEDs, compared to 39 percent of households earning $20,000 a year or less.
In a comment letter to the U.S. Department of Energy last year, a coalition of free-market and consumer groups opposed to the incandescent bulb ban wrote,
"We believe that further regulatory intervention in the marketplace is unwarranted, given that more energy-efficient lighting choices, i.e., LED bulbs,
are already available to consumers who prefer them to incandescent bulbs. "
The organizations added that estimates of the climate benefits of energy efficiency rules are "speculative, assumption-driven, and prone to bias at the hands of agencies with regulatory agendas."
Meanwhile, the U.S. Department of Energy, in an April 2022 rule, overturned a Trump administration rule that was designed to protect incandescent light bulbs
and allow consumers to choose the products they want to buy. Former President Trump also personally opposed the adoption of LED bulbs, which he said in 2019 tend to be more expensive.
Environmental groups have welcomed the Biden administration's crackdown on incandescent bulbs. Joe Vukovich, an energy efficiency advocate with the
Natural Resources Defense Council, said the ban on inefficient bulbs is "long overdue.
Meanwhile, over the past few months, the Department of Energy has announced new standards for a variety of other appliances, including gas ranges,
clothes washers, refrigerators, dishwashers, water heaters and air conditioners.
Under the current federal Unified Agenda, the Biden administration is also moving forward with regulations affecting dozens of appliances,
including home furnaces, pool pumps, battery chargers, ceiling fans, and dehumidifiers. This is a government-wide, semi-annual list highlighting regulations that agencies
plan to propose or finalize in the next 12 months.
Zhongshan Yineng Taifu Light will help you production a lot led product and long life and high quality.