This educational office photo enterprise bright move, to "specialization, specialization and new" to move forward!
In recent years, affected by market demand and policy, educational lighting has been increasingly emphasized and has become one of the "new battlefield" in the lighting industry segments. The hot market prospects prompted a number of lighting companies competing to get involved, with the continuous influx of players, the education lighting market competition is becoming more and more intense.
As a high-tech enterprise dedicated to the field of office and educational lighting, ZONLIGHT has been focusing on providing professional and reliable lighting solutions for office and educational scenarios for many years. In the field of office and educational lighting, ZONLIGHT continuously launches products that are suitable for users' needs and meet the requirements of environmental protection, and has been recognized by the majority of users for its excellent products and services.
Core competitiveness is the foundation for the survival and development of an enterprise, and moreover, the soul of an enterprise. In order to gain a sustainable competitive advantage, enterprises must endeavor to cultivate their core competitiveness and participate in market competition with unique competitive advantages.
First, the advantage of R&D and design innovation.
Innovation and R&D is the inexhaustible power for the sustainable development of an enterprise, ZONLICHT understands this, and has established a perfect R&D system and professional engineering R&D team, production management team, quality management team, based on the product performance and functional requirements, and constantly carry out independent transformation and innovation.

In terms of product quality, ZONLICHT has consecutively passed ISO9001 Quality Management System Certification, Measurement Management System Certification and many other authoritative organizations, and has obtained China National Compulsory Product Certification, Guangdong Province Classroom Lighting Fixtures and Healthy Light Environment Grade Certification, and a number of classroom lamps, chalkboard lamps energy-saving certificates, to escort the quality of the products.
JiuNiu Aurora this year's main push of the supernational standard microcrystalline grille anti-glare classroom light products, for example, its use of microcrystalline anti-glare grille panel design, URG <16, the real non-glare effect, but also has no blue light, no stroboscopic, comfortable brightness, energy-saving, green environmental protection, etc., to create a comfortable classroom environment for the students at the same time, to take care of the young people's eye health.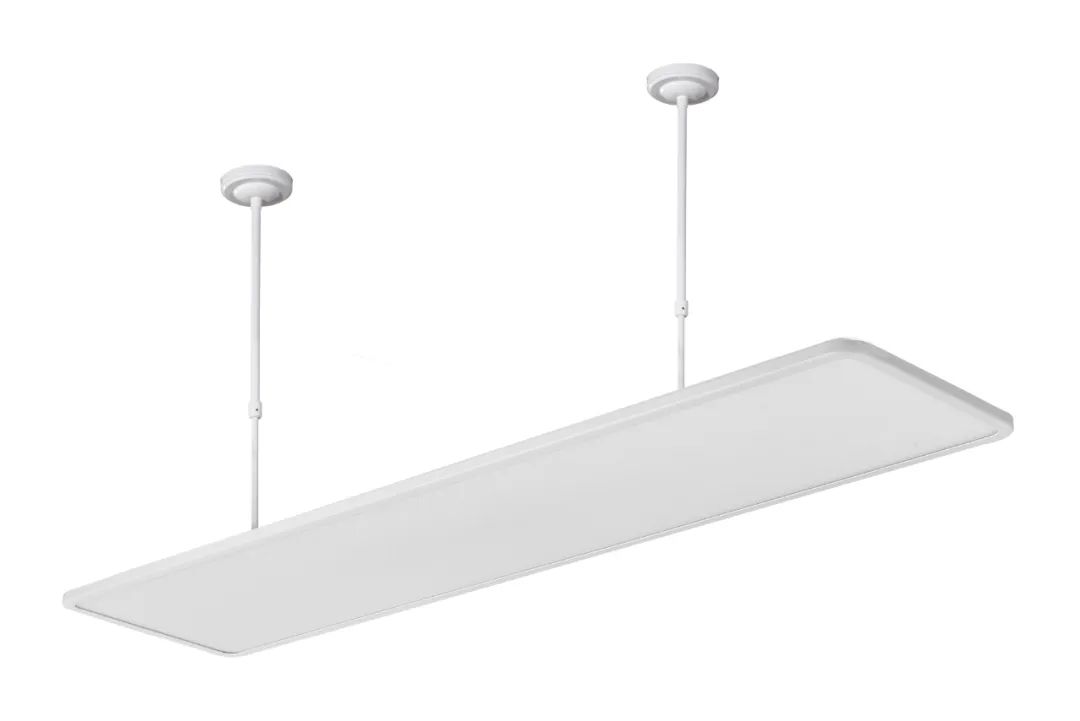 In terms of product design, ZONLICHT has obtained a number of design patent certificates for chalkboard light, anti-glare chalkboard light and classroom light products, as well as a number of utility model patent certificates and invention patents. A certificate of honor confirms ZONLICHT's original design ability, and also reflects the market and official recognition of ZONLICHT products.
Among them, ZONLICHT for office lighting field research and development of three-proof office light products with a strong sense of design, this product was officially launched at the end of 2022, the use of flame-retardant PVC material for the production of bezel, to create a delicate texture; at the same time, the light effect to the ultimate, really achieve the quality of the product, cost-effective and face value at the same time.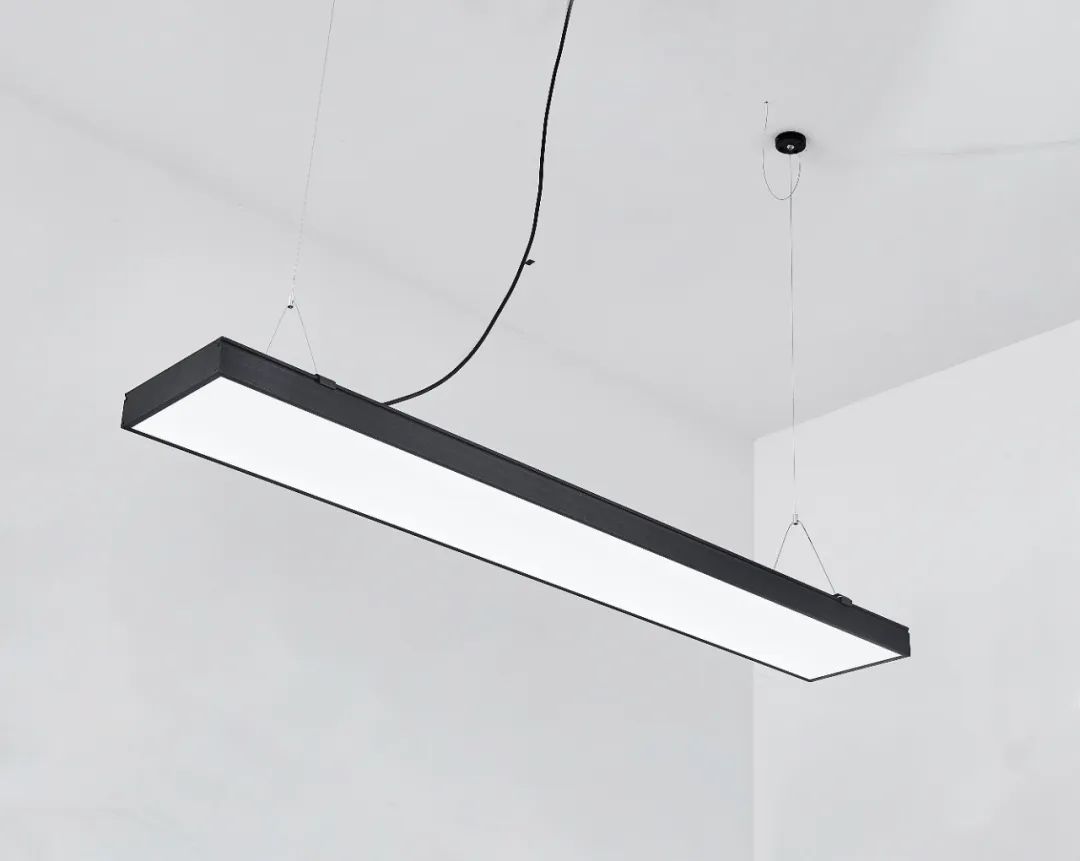 At present, this product has completely replaced the original iron model of the three-proof office lamp, sales are rising, favored by customers.
In addition, ZONLICHT is transforming and upgrading towards a research-oriented enterprise, carrying out a series of changes in product structure, marketing rhythm, brand strategy, etc., and establishing a deep connection with consumers in terms of emotion and scene. Through continuous optimization of product design, process to achieve cost reduction and efficiency, to create high-quality, high value, cost-effective office education lighting products, to achieve sustainable development of the brand.
Second, the advantage of scale production.
As we all know, the larger the scale, the lower the difficulty of large-scale production, the cost will be reduced, and the enterprise can also leave more profit space for channel laying, production and research and development.

ZONLICHT factory covers an area of more than 20,000 square meters and employs more than 200 people. In order to ensure the stability of the production chain, ZONLICHT adopts the most stable international electronic circuits, introduces advanced assembly line equipment, electronic components and light sources and other monitoring equipment, and builds hardware workshop, powder spraying workshop, electronic workshop and product assembly workshop, meanwhile, standardizes the operation process, further promotes the improvement of production efficiency, and creates cost-effective products through cost reduction and increase efficiency.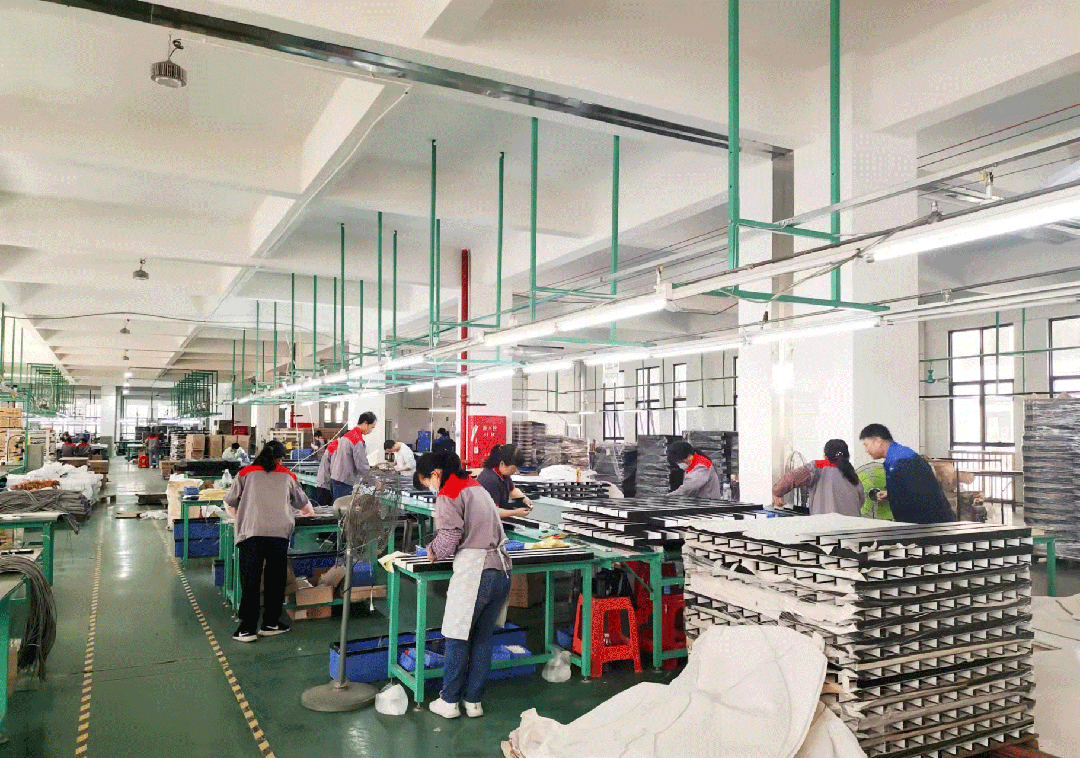 The core of brand sustainable development is the product, and an efficient and standardized production line is the premise of brand-building core competitiveness.ZONLICHT, with the rich manufacturing experience accumulated in the process of many years of production and operation, constantly optimizes the supply chain system, and with Leifold, Igor, Prosperity, OSRAM, and other famous brand names to establish a strategic partnership, in order to obtain a greater advantage in the allocation of resources, and at the same time, to really We have achieved high-quality development.
Thirdly, it is a huge customer group.
Customer resources are an important proof of the enterprise's comprehensive competitive strength and competitive advantage. ZONLICHT has been plowing into the field of office and educational lighting for 20 years, and has accumulated a large customer base by virtue of its advanced and efficient manufacturing system, outstanding R&D design and product process innovation ability.

In addition, ZONLICHT has been awarded the honorary title of "Top 10 Educational Lighting Brands in China's Lighting Industry" for three consecutive years, and its comprehensive manufacturing and service capabilities such as product technology, quality and delivery have been well recognized by customers.